Flavours that tempt your taste buds…
With a slushy machine hire from Luscious Slushi in Auckland, you'll get to choose from a wide range of awesome flavours for your occasion! All of the frozen cocktail flavours are alcohol free. But, of course, if you're 18 + and want to add alcohol, go for it! Ninety percent of our customers do. Just click on an alcohol type below for some customer favourite recipes or check out the syrup and fruit based slushy mixes that we have on offer as well. You will not be disappointed!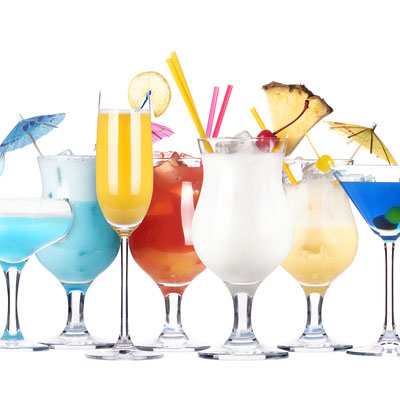 Making it an Alcoholic Cocktail?
Those frozen cocktail flavours are all well and good for your slushy machine hire, but now you're asking yourself 'What kind of alcohol should I add?' Check out any of the pages below or click on some of the flavours above for a better idea of how to mix and match.
When you hire a slushy machine, you get access to delicious base mixes for your alcoholic cocktails. The following are a list of our popular syrup based or premium fruit based mixes for your alcoholic cocktails. Each of these makes 10L before you add alcohol, with the exception of our premium real fruit flavours, which make 5L.
Cocktail Flavours – Syrup 10L
Cocktail Flavours – Fruit 5L
Make a Booking
Book your slushy machine hire today!