The Pina Colada, a Sweet Pineapple and Coconut Libation
Certain to be a hit by the pool or just lazing in the sun with friends! The pina colada cocktail is a Luscious Slushi favourite! Created at a Beachcomber bar in Puerto Rico over 60 years ago, the pina colada has been a long time favourite. And it will definitely make your mouth water for more!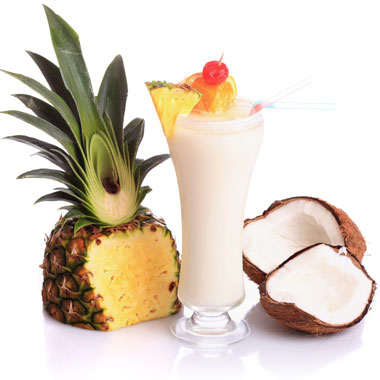 The Best Pina Colada Cocktail
You'll go cuckoo for coconuts! Just add white rum to our pina colada cocktail base mix. If you prefer a more pineapple taste, we recommend adding a litre of pineapple juice.
For a twist on the pina colada, try adding amaretto. Whatever tickles your taste buds! We provide the pina colada cocktail base mix and your supply the alcohol.
Occasions In Which You Might Fancy a Pina Colada Cocktail
Make a Booking
Book your next pina colada cocktail party!