Frozen Margaritas Anyone?
So, you're a fan of margaritas and are looking for the perfect margarita machine for your special occasion. Look no further! Luscious Slushi has the solution to your frozen margarita dilemma. We provide the frozen cocktail base flavour mix and you provide the alcohol! It's all very easy and our team will show you how to become a frozen margarita mixologist.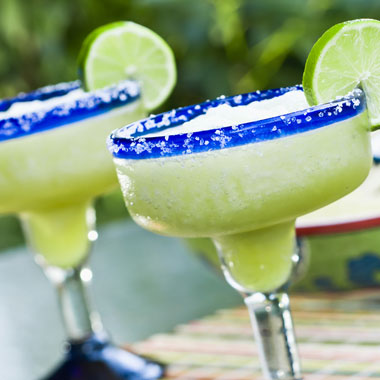 The Traditional Lime Margarita
Our traditional lime based slushy margarita mix is a perfect thirst quencher. One of the Luscious Slushi owners, who hails from America and has vacationed in Mexico, is very particular about this flavour. So if it passes her test, you can be certain that it's as close to an authentic margarita taste that we provide! Once you add tequila and an orange flavoured liqueur, you'll undoubtedly be sipping a classic frozen cocktail. By far, the perfect margarita for any party, and especially for a Mexican themed party!
Frozen Margaritas are Perfect for the Following Occasions
Birthdays (Over 18 years, of course)
Poolside
Other Yummy Frozen Margarita Flavours
Try these other base slushy mixes for your frozen margaritas, just add tequila and triple sec:
Premium Strawberry – ideal for those looking for a sweet and full flavour cocktail
Premium Passionfruit – ideal for Summer loving people
Premium Berry-luscious – a burst of berry flavours for your taste buds!
Your guests will love these flavours and they are sure to be a hit with the margarita machine!
Make a Booking
Book your frozen margarita experience!