Let's get cocktail mixing!
Whether it's for a birthday party, corporate function, or a cocktail party, there are always heaps of different cocktail recipes to rummage through. Where do you start? Which cocktail recipe might take your fancy? You probably have a pretty good idea what cocktail you're looking for, so we're going to make it really easy for you!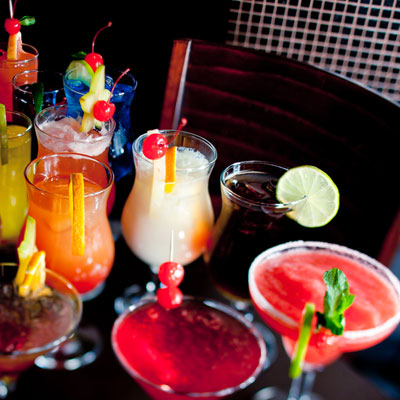 Below are the most popular types of alcohol used for cocktail recipes. If you know which alcohol you are supplying for your occasion and want to know what works best with the slushy mixes that we have on hand for your slushy machine hire, go ahead and click on the image and it will take you to a page with some cocktail recipes. If you don't see a particular flavour or colour that you're after, feel free to ring us! We're more than happy to help.
Make a Booking
Get your cocktail recipe on today!